Why an E-Bike Is Perfect for First-Time Mountain Bikers
As I peer over the handlebars of my mud-splattered mountain bike, I'm struck by the severity of the decline before me. It is very much not, as my cousin put it, "a dip."
I'm five miles outside of Würzburg, Germany, a Bavarian city on the Main river, in a secluded swath of woods with my cousins Michi and Andi. It's late August but the dense canopy shields us from the summer sun, a welcome reprieve since sweat's already pooling on my shirt from the long trek out here. That ride began at Michi's house in Höchberg, a municipality in the western part of the city, and followed Autobahn 27 for miles until we arrived at a clearing with a path leading directly to the woods. When I reached the clearing, tired and sweaty, the lower half of my clothing bespattered with dirt, I watched my cousins disappear into the copse in the distance, leaving me, quite literally, in their dust.
Michi, let it be known, pedals out here often. Andi, who resides in the shadow of Salzburg, frequently takes to the Alps for his trail riding. Me? This is my first time on a mountain bike.
Not only is it my first time on a mountain bike, but I've elected to ride one of my cousin's Haibike electric mountain bikes, or "E-MTBs," packed with a Yamaha motor. My cousin owns three of these bikes, each with a price tag well over 2,000 euros, and each bearing the promise of transforming the novice rider into someone able to handle moderately challenging climbs. And now I'm testing that theory.
An E-MTB is built to assist with the very situation I'm in. However, hell-bent on gauging my own abilities, I left the motor off on the first climb. Clearly, it went swimmingly.
With multiple assistance settings, each providing a different degree of oomph, riding an E-MTB sort of feels like you're learning to ride a bike again, a parent pushing you from behind. The higher the setting, the stronger your parent. On the highest setting, your dad is basically Jason Momoa.
The e-mountain biking trend is not new; electric bikes represent the fastest-growing bicycle type in the market. Sales jumped 78 percent from 2017 to 2018. And while those numbers reflect e-bikes as a whole, not specifically electric mountain bikes, a cursory search shows there's a demand for more experiences incorporating these machines.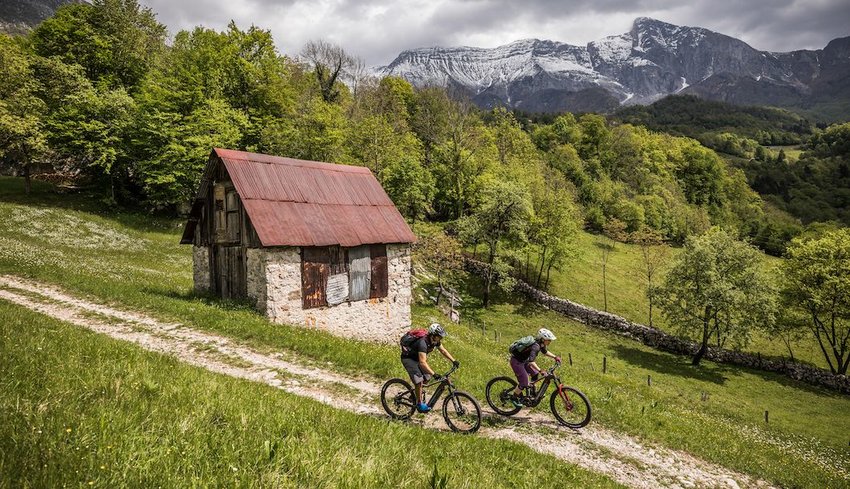 CLICK HERE TO READ FULL ARTICLE
WEBSITE:  Thediscoverer.com